Buy a 2021 Cadillac XT6 in Joplin, Missouri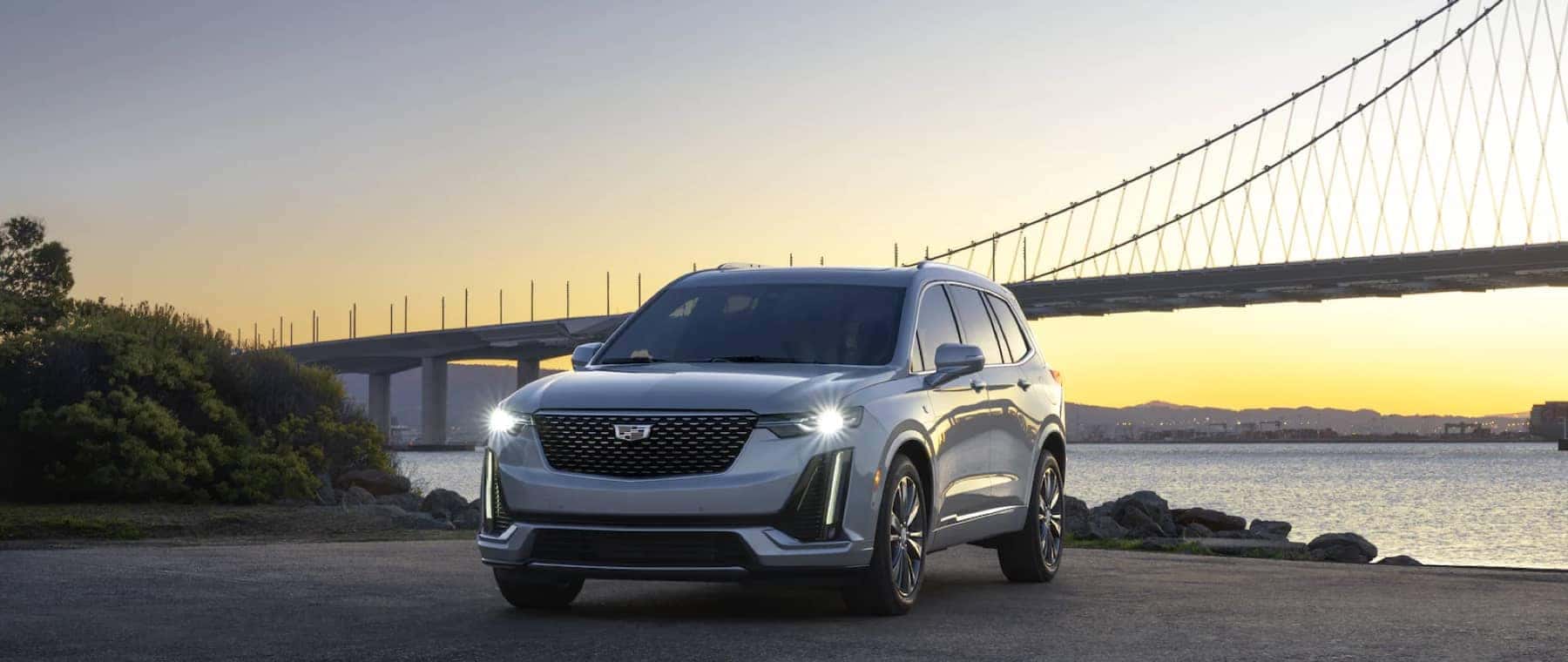 BUY A 2021 CADILLAC XT6 IN JOPLIN, MISSOURI
|

Landers Cadillac of Joplin

If you're smart enough and lucky enough, you might be able to reach a point in life where you no longer have to make compromises when it comes to what you choose to drive. If that's where you are in life right now, check out the all-new 2021 Cadillac XT6, available now from Landers Cadillac of Joplin. The perfect blend of classic Cadillac elegance and cutting edge Cadillac styling, the 2021 XT6 is the midsize luxury SUV for those who refuse to compromise when it comes to the vehicle they drive. Ready to buy a 2021 Cadillac XT6 in Joplin, Missouri? Then come see us today for a test drive at Landers Chevy Cadillac of Joplin, or shop our full selection of beautiful 2021 Cadillac SUVs, including the 2021 Cadillac XT6, at our website right now.

BEAUTIFUL: A life worth living is often about making bold moves, and every move you make on the road in the 2021 Cadillac XT6 will be a bold one thanks to exterior styling that's meant to impress from every angle. To make sure your 2021 Cadillac XT6 is perfect for you and the way you drive, the model is offered in three distinctive trim levels: Luxury, Premium Luxury and Sport. Each trim has its own distinctive details, including Bright Galvano brightwork on XT6 Premium Luxury, while the XT6 Sport features V-series inspired details including a unique mesh grill and black exterior trim. Athletic and beautifully proportioned, the 2021 Cadillac XT6 is all about elegance and refinement, with three-row seating inside for up to seven passengers, plus sumptuous details like semi-aniline leather, sueded microfiber and rich genuine wood or carbon fiber trim.

POWERFUL: Driving even the most beautiful SUV can be a chore if it doesn't have the power to move you in ways more important than getting you from Point A to Point B. The 2021 Cadillac XT6 delivers true driving exhilaration thanks to your choice of two powerful engine options. Standard power in the 2021 Cadillac XT6 is the new 2.0-liter turbocharged engine rated at a substantial 237 horsepower, which is more than enough to keep most drivers interested behind the wheel. For those who demand more from their daily drive, there's the available 3.6-liter V6 with 310 horsepower. Front-wheel drive come standard, but for the ultimate in sure-footed cornering and handling even if the weather outside is frightful, the 2021 Cadillac XT6 features an optional dual-clutch Sport Control All-Wheel Drive system, featuring continuous damping control and a faster steering ratio designed to appeal to drivers who expect the utmost in performance.

SAFE: Everything about the way you drive will be elevated when you purchase a 2021 Cadillac XT6 from Landers Cadillac of Joplin, and that includes your peace of mind, thanks to one of the most extensive packages of standard and available safety features of any SUV in its class. No matter what comes, the 2021 XT6 has your back, with features like front pedestrian braking, which uses sophisticated sensors that detect and alert you to people ahead in the roadway, and even has the ability to stop automatically if a person darts into your path. Also keeping you safe the 2021 Cadillac XT6 is forward collision alert, which constantly keeps an eye out for obstacles in the road ahead, like a stalled vehicle, and delivers visual, audible and even vibration through the steering wheel to help you hit the brakes in time. Don't feel comfortable driving at night, the 2021 Cadillac XT6 can even help you see in the dark with available Night Vision technology that displays the heat signature of people or animals that your headlights might not be able to see, alerting you to unseen hazards ahead. Safety like that is the essence of today's Cadillac.

Whatever you're looking for in a three-row midsize luxury SUV or crossover, the 2021 Cadillac XT6 is the vehicle for you, delivering the perfect blend of performance, comfort, luxury and craftsmanship you should expect from a premium carmaker like Cadillac. Are you thinking you might buy a 2021 Cadillac XT6 in Joplin, Missouri? Then stop in today at Landers Cadillac of Joplin for the test drive of your life, behind the wheel of the all-new 2021 XT6! Or you can shop our entire selection of 2021 Cadillac XT6 models at our website right now. We look forward to exceeding your expectations at Landers Cadillac of Joplin!